"Benchmark is primarily known for their pro-leaning DAC series (now in their 3rd generation) in the audiophile circles.  Hot on the heels of a new power amplifier (AHB2, $3k) a new head amp made its debut at Canjam in Los Angeles this weekend. Dubbed the HPA-4 ($3k) and sporting a significant number of ins and outs, the standalone amp pays homage to the dual 3.5mm jacks offered on the popular digital converters but with several bonus features thrown into the mix."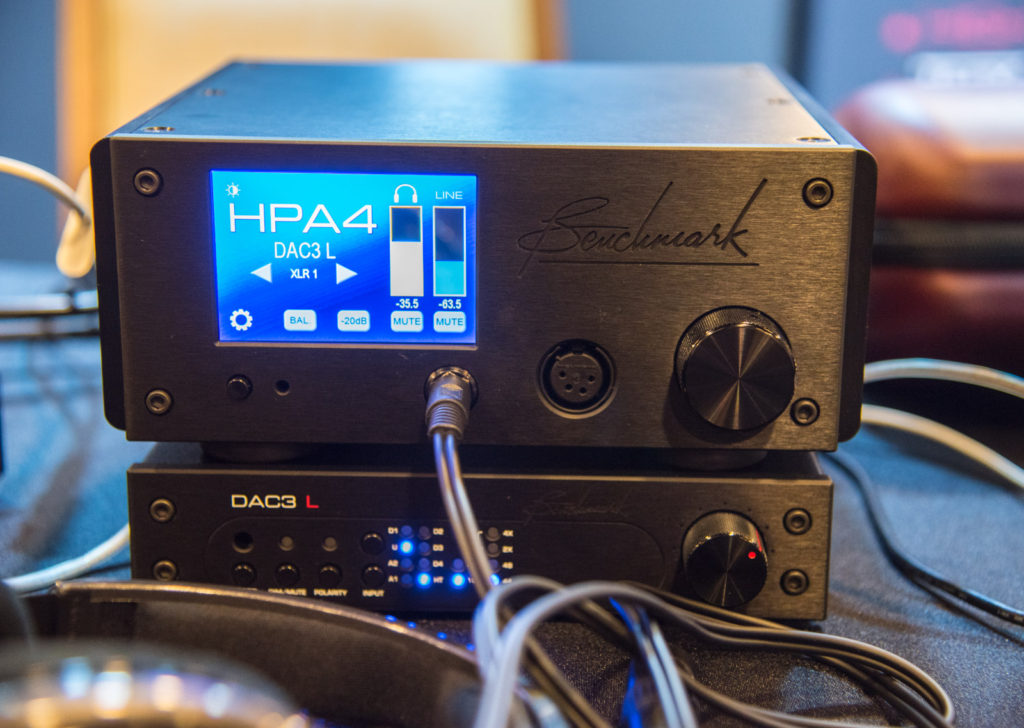 "At first glance the obvious jump is the somewhat rare inclusion of a LCD readout for a headphone amplifier. But not only is there an on-board display, said screen is actually touch sensitive as well. A heightened level of adjustments are offered in the simple but fairly deep setup screens. Balance, input selector, mute, and a -20dB pad for a quick quiet of approaching colleges or significant others can be found all within arms reach. Single ended and 4 pin XLR balanced are offered on the front panel as well as access to the stepped attenuator."
"The first question I asked was about the dreaded clicking noise that sometimes accompanies volume knobs of this type, but technical support manager Michael Siau assured me the design process kept this very hurdle in mind during R&D and none of this type of disruptive sound was found during my demo of the floor model – nicely done..."
- Audio Head April 9, 2018